Not evryone knows that beyond the historical, cultural and artistic attractions offered by the Eternal City, there are also a lot of beautiful areas (within easy reach and in a short time!) that allow you to discover other views of the capital soul.
Among these, the charming town of Tivoli (about 500 years older than Rome), at around thirty kms from Rome. With its 60 thousand inhabitants, the historic streets and beautiful Villas, gives wonderful emotions and a charming view of the capital thanks to its location on Tiburtini Mountains, from where it is possible to see (if the weather allows) St. Pietro's dome, and not only …Particularly interesting is the visit of Villa D'Este, the famous Renaissance villa built since the 1550 by Pirro Ligorio (architec from Naples), commissioned by Cardinal Ippolito II D'Este.
In addition to the interior of the building (3 floors of rooms decorated with great care) the property offers 35 000 square meters of gardens, adorned by beautiful fountains and waterfalls, fed by the waters of the river Aniene, thanks to special hydraulic pipes.
Among the wonderful water features the most interesting coul be the "Fontana dell'Organo". Here, the water falls, move the air within some reeds, while another device presses on the keys creating magnificient melodies.
Every 2-3 hours this charming structure is activated. I absolutely advise it!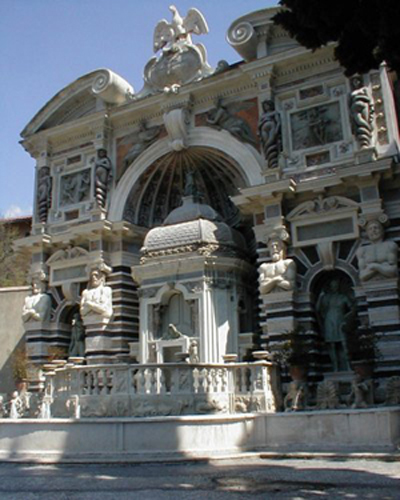 Equally fascinating is the lane of the 100 fountains, spread over 3 levels (representing the rivers Aniene, Albuneo and Ercolaneo) and various shapes, including those of the symbol of the Este family (lilies and eagles).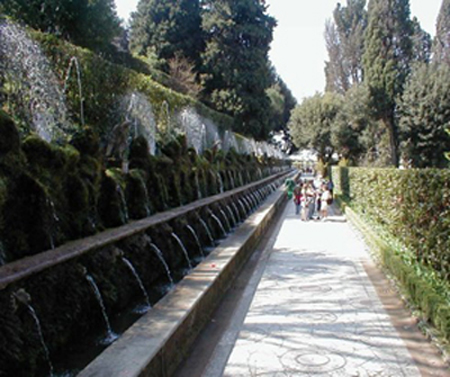 The list of wonders could go a long …
Living very close, I made several visits there with friends and family from far away and it is possible to discover every time new amazing thing.
During the summer I advise a visit during the night. The play of light and water gives a magical vein to these enchanting gardens …. besides being very cheap!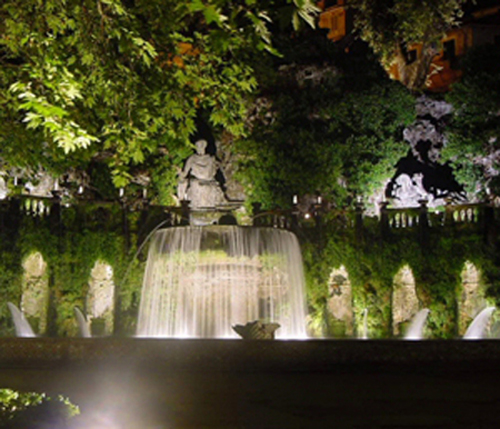 How to get to Tivoli from Rome?
From Tiburtina Station (metro line B/blue) a train takes about 30/60 mins (depending on the train stops).
Otherwise, at Ponte Mammolo Station (metro line B/blue) a lot of buses go to Tivoli.
Recommend those that take the A24 freeway as you save the traffic on Via Tiburtina!
Once arrived in Tivoli, there are wherever directions to the Villa. If you do not see them, just ask!