From "Giardino degli Aranci" to "Roses Garden"
February 12th, 2009 posted by admin
Who usually thinks of the Eternal City as a chaotic metropolis, full of traffic, frenetic people, ecc, could be surprised to know that in the very heart of it (in the Aventine area, there is the Giardino degli Aranci and Roses Garden. Designed by the architect Raffaele de Vico, the Giardino degli Aranci is a park of about 7800 square meters, whose name comes from characteristic plants of bitter oranges, a wide alley where you have a entire view of Rome, among the suggestive frame of the place.
Some architects, most the Savelli family, decided to make the place even more special by placing near a construction through which its door' eyelet, you can see the woderful Basilica di San Pietro, surrounded in a long avenue of orange trees.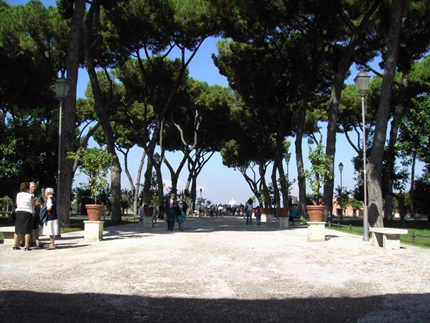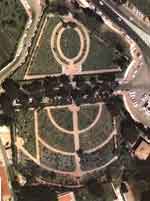 Not far away is the beautiful Roses Garden, with its 1100 different species of roses. For all lovers of nature, this unique location allows to enjoy many different types of plants all at once!
The Roses Garden, established in 1931, was destroyed during the Second World War, so in 1950, thanks to some institutions, the garden was rebuilt but this time with a strange shape: the paths which divide the field of the flower beds of exotic plants draw a candelabrum with seven branches. Still sure: Rome = metropolis, well … Welcome to the Paradise!