Best Roman Piazzas
August 30th, 2012 posted by admin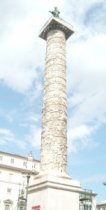 Are you keen on visiting all the great Roman Piazzas?
Write this down, because these on the list, not only are beautiful but also contain a large quantity of stories and legends behind them, moreover they host many art masterpieces.
Piazza Venezia: in the middle you will see the impressive monument Vittoriano. In front at the left you'll see the balcony from which Mussolini used to give his speeches.
Piazza Navona:One of the most splendid piazzas, with the Fountain of the four Rivers of Bernini. During day and night is full with street artists and lovely restaurants.
Piazza di Spagna: The spanish steps are actually french, because they were sponsored by that country. The piazza took the name after the Spanish Embassy situated just at the end of it.
Pizza della Repubblica: Near Termini, outside the Metro Repubblica. The walls that surround the piazza are beautifully floodlit by night, check the 4 nude nymph on the fountain, their nudity and relaxing poses were outrageous for the church.
Piazza del Campidoglio: Next to Piazza Venezia. Originally designed by Michelangelo, including the 12 points star on the floor.
Piazza della Rotonda: Here is the perfectly well maintained temple the Pantheon (free entrance), which was the first pagan temple converted to the catholic cult. In Roman times, the dome was considered to be built by the devil, because of its great size.
Piazza della Minerva: just behind the Pantheon, here you can see a curious obelisk which lies on an elefant designed by Bernini.
Piazza della Bocca della verità: where you can find the famous stone where Audrey Hepburn put her hand in the movie Roman Holiday. It is definitely worth to see also the 2 roman temples in front of the church that host the stone.
Piazza Colonna: Approximately at the middle of Via del Corso, where you can see the Column of Marco Aurelio.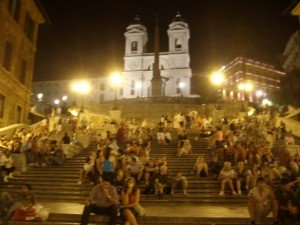 There are many more Piazzas in Rome, no matter where you go, there   is a Piazza, big or small. Just make sure that on your next visit to Rome, you don't miss the ones from this list, because they are definitely enchanting!
      Paulina Ceballos