THE COLOSSEUM UNDERGROUND OPEN TO THE PUBLIC
May 4th, 2010 posted by admin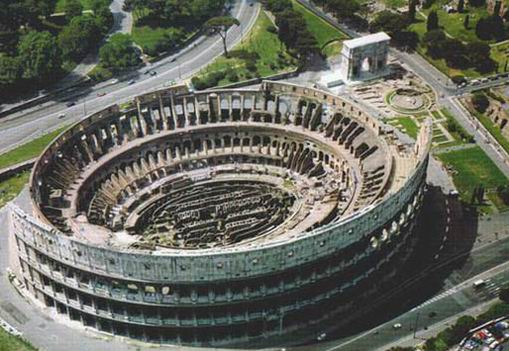 After
centuries of neglect, part of the area beneath the Colosseum stage is being restaured and cleaned. Thanks to a couple of hoists faithfully reconstructed according to ancient models starting next July 2010 it will be open for viewing.
Visitors, who so far could only catch a glimpse of it, will be able to explore the underground of the famous "Blood and arena". Gladiators used to reach it through a tunnel connecting it with their school, the "Ludus magnus". In addition to the athletes for  gladiatoral combats, the subterranean maze of galleries, ramps and cells, were the waiting room for hunters and wild animals and condemned prisoners. Also housed  here were scene-shifters, operators, workmen ready to give life to the show with the striking noises of machines, screams, cries and roars.
One will shiver watching one of the most exciting and dreadful places of all times.
Now from the point of view of the service staff and the applauded gladiators, you will be looking up at the massive architecture of the Flavian Amphitheatre.
Also for the first time, you will see the advanced engineering of the Ancient Romans: the reconstructed underground machinery and the cruel ways of turning death into a show. This will be a thrilling experience from the very heart of the Circus.
Lorenza
Faraone
Roman
Guide Centre