Jewish Ghetto in Rome
July 20th, 2012 posted by admin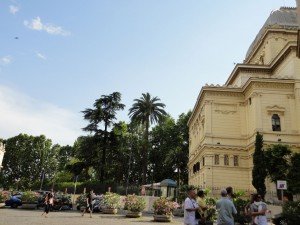 One of the most charming neighbourhoods in Rome is the Jewish Ghetto, which also happens to be the second oldest in the world, after the one in Venice. Actually the word ghetto derives from the venetian "gheto" which means: a place with a foundry.
The roman ghetto was established on 1555 and lasted for around 3 centuries. The Jews were restricted to live inside its walls, locked at night, walls built with money paid by themselves. Those were hard times for the Jewish community, because all their rights were also revoked, they suffered many prohibitions, poor hygienic conditions, humiliations, among other impositions.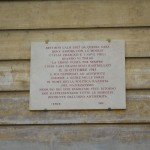 Don't miss the plaque that remembers the massive roman Jew's extradition, that took place on October 16th, 1943; when german soldiers captured around 1,000 persons (200 children included), who were afterwards sent to Auschwitz, from which only 17 persons survived.
If you are curious to see this area, is close to the river Tiber and Campo dei Fiori. Nowadays it                                              counts with many popular restaurants and the new Synagogue of Rome.  Don't forget to try one of their specialities like the fried artichokes. We can surely recommend these Kosher restaurants:
Ba Ghetto: Via Del Portico D'ottavia 2, Closed Friday dinner and Saturday lunch, +39 06.68.30.00.77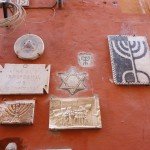 Taverna del Ghetto: Via del Portico D'Ottavia, 8, +39 06 6880 9771. Closed Friday dinner.
PAULINA CEBALLOS