Summer concerts in Rome: Villa Ada
June 29th, 2012 posted by admin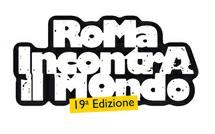 Like every year the summer brings not only the nice weather, gelatto and many flowers in Rome; it's also usually accompanied by many fun activities including concerts, exhibitions, open cinema, etc.
One of the most successful festivals is "Roma encounters the world" (Roma incontra la mondo), hosted in the island of the lake in Villa Ada for the nineteenth time.
The place has also 4 food stations with self service, italian and international dishes, pizza, kebab, snacks, desserts. If you are in the mood for a drink there is also a bar. This area opens from 20:00 hrs, while the concerts start at 22:00.
Performers come from all over Italy, Europe, Latinomerica and the United States. The variety of the music styles suits all tastes: reggae from Jamaica, british indie rock, Joan as a Police woman from USA,  flamenco guitar players, serbian balcanic folk group, Ben l'oncle soul from France, italian rock bands, brazilian singers, etc.
To see the full program click this link: http://www.villaada.org/
How to arrive: Metro B1 Conca d'Oro
When: until july 28th.
Infoline: 0641734712, 0641734648 , 3472481011, 3389214142
Prices:
– Season ticket for 5 concerts: €20
Individual tickets cost from €11 to €28 depending on the concert and can be purchased in the box ticket before the concert in Via di Ponte Salario from 20:00.
Presale:
Paulina Ceballos