Six Nations in Rome
February 15th, 2012 posted by admin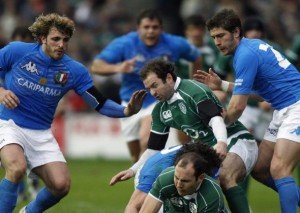 According to an old Welsh proverb in heaven people will play the best sport in the world, rugby. Without giving rise to endless debates about what is the best sport, we can say that rugby is one of the few sports that still retains the spirit and values ​​of old times.
On the 17th March 2012 the Olympic stadium in Rome will host the Six Nations Rugby tournament.
The boys of the Italian team, in search of a place among the big teams, will face Scotland in their final game of the tournament.
The battle promises to be exciting, when the two teams are bringing up the rear of the standings with no points each, and direct confrontation could change the tables.
Info and tickets on the official website of the tournament:
http://www.rbs6nations.com/it/italia/italia_home.php