Save money at Roma's Outlets
April 30th, 2009 posted by admin
What is the best way to save the money?
Outlets! It seems given the rising number of customers who go there, to find the best price.
Here there are discounts during the whole year and outlets could be a good alternative to shopping centers, although a bit far from home.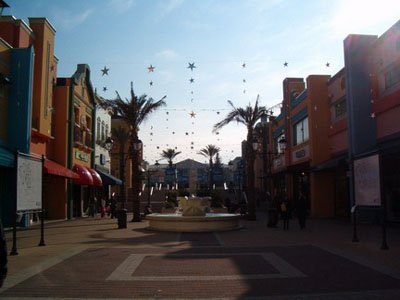 Usually the bigger outlets grows outside the city walls, but since the period of economic crisis, people prefer to travel by car over the road and focus on actual savings.
Thsi shopping places offer garments, footwear and accessories discounted at 30-40% and during the end of season sales you can easily reach 70% or more.This trend comes at great discount directly from English countries.The Web plays an important role in the hunt for discounted product and this time the trend comes from France, where for years there are sites that recover the practice of selling post.Near Rome there are two wide outlet, where the search of the discount and the head at the price of the occasion is something easily available.
Specifically these are Valmontone and Castel Romano.
There is no choice, you can find great brands from Dolce and Gabbana to Pinko, from Diesel to Eredi Pisano, in short, these vast open spaces don't allows you to escape without even having made a purchase.Some significant data may help to understand the reality of this great area:
Valmontone, opened in 2003, is composed of over 300 stores in an area of 100,000 mqs involving other 200 companies of fashion and even the furniture, the bedding and accessories for the kitchen.
Castel Romano consists of only 110 stores of exclusives brands including Valentino. Built with an architectural style reminiscent of imperial Rome, Castel Romano Designer Outlet is located only 25 km from the center of Rome. 25,000 square feet of pure shopping.
A large free parking with over 2,000 parking spaces, bars, restaurants, ATMs, a great playing area for children.
A true temple of shopping in the Pontine heart.
Not far from the Tyrrhenian coast, during the summer is pleasant destination for a day of sun and sea.
A location easily accessible by even an hour from the other provinces of Lazio.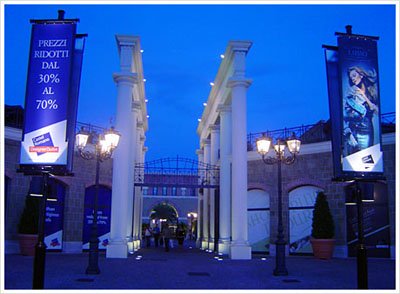 This relaxing oasis of shopping can satisfy every need, making it easier to purchase.
So enjoy it!